Just finished high school and still want to play? Want to play again after years of your instrument collecting dust? We welcome players, young and old.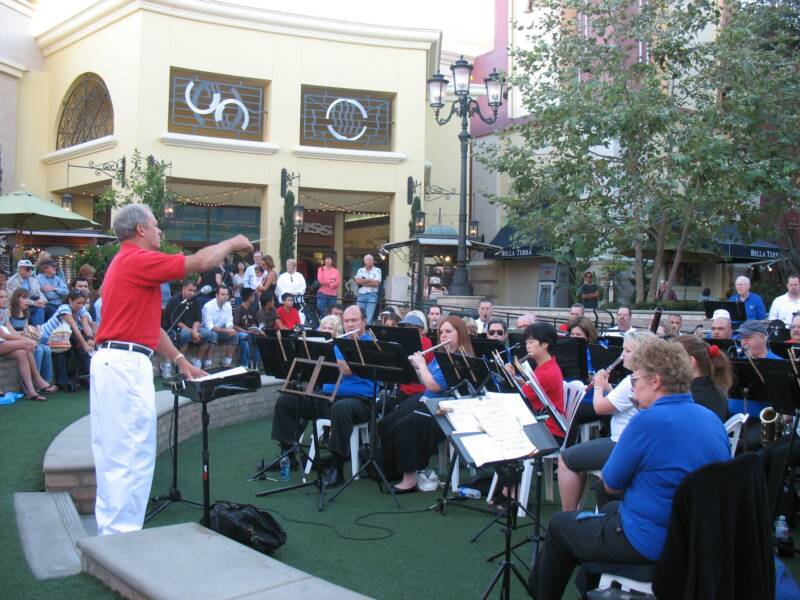 Use the Contact US tab to discuss interest before coming to the first band rehearsal or complete our contact Us.
Rehearsals are in the Band Room of Marina High School in Huntington Beach (link to Google map).
Rehearsals are on Tuesday evening and they start promptly at 7:00pm to 9:00pm, except for holidays or when we have a concert on that evening. We are off following our last concert in July or August, until after Labor Day and in December after our Christmas concert until after the new year.
Eligibility
All candidates for admission must be at least 18 years old and a high school graduate, or as exempted by the Music Director with approval by the Board. Candidates must demonstrate the ability to perform acceptably on a band instrument. Such ability shall be judged and determined by the music director.
Other Requirements
Each musician must have an instrument in good playing condition, although the band does provide most percussion equipment. Stands are provided for rehearsals and concerts. Each musician is expected to purchase a band polo shirt which is used for outdoor concerts and other concerts in the early fall and spring. The indoor and winter concert attire is a dark suit, white shirt, dark tie, shoes and socks for the men; for the ladies, a white blouse and black skirt or pants, or a black dress, and dark shoes.
Band members are expected to regularly attend all rehearsals and concerts and keep their Section Leader or Music Director informed of absences.
In accordance with our by-laws, members are requested to pay annual dues of $100.00 for the privilege of playing in the band.