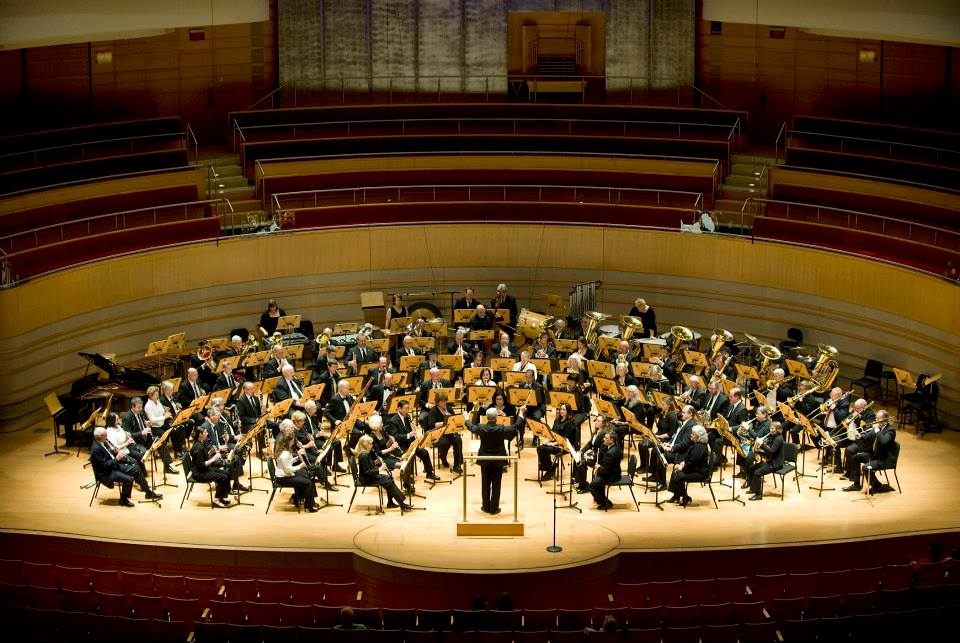 Board of Directors
Dan Rugg (President), Kerri Weisenberger (Vice President), Jerry Byrd (Secretary), Andrea Avazian (Treasurer), Tom Ridley (Director)
Music Director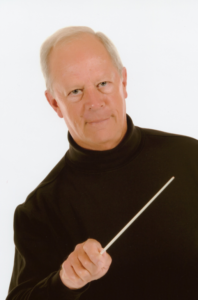 Mr. Ridley has been involved with music all his life. He earned both BA and MA degrees in music from California State University Long Beach where he studied conducting under H. Robert Reynolds. During his time at CSULB he studied clarinet with Kalman Bloch of the Los Angeles Philharmonic Orchestra. He also holds a Lifetime California Teaching Credential and an Administrative Services Credential.
Tom enlisted in the 72nd US Army Band as a clarinet player and also acted as Assistant Conductor. He taught instrumental music and served as Assistant Principal in Southern California high schools. Following his career in education, he became a sales representative in the financial printing industry. He then established his own printing brokerage company and remained self-employed for 23 years.
During the time his three sons were growing up, Tom spent 15 years serving school age children in the Huntington Beach area.
Mr. Ridley has been the director of the Huntington Beach Concert Band since 1977, director of the Covina Concert Band 2011 – 2019. He has previously served as a member of the Board of Directors of The Association of Concert Bands and also the Regional Membership Coordinator for Southern California.
The Band
Flute
Janet Anwyl,  Cindy Duncan,  Tracy Fetterly, Al Gerk, Debbie Hargrove, Bettina Houser, Janet McWhorter, Karen O'Regan, Katherine Saslawsky, Erin Sun
Oboe
Lisa Chattler, Kerri Weisenberger
Clarinet
Sally Beiderbecke, Manny Flores, Susan Mathieu, John McGilligan, Kathy Nydegger, Mary Schooler, Oliver Seely, Don Sillings, Vicki Spencer, Sharon Stello, Matt Thomson, Alicia Twisselmann
Bass Clarinet
John Fullerton, Claire Simmonds
Bassoon
Jordan Terry, Stan Tyler
Alto Saxophone
Gary Breese, Diane McClarin, Anthony Montes, Brenden Saraf
Tenor Saxophone
David Bridges, Laila Bridges, Leslie Kollar
Baritone Saxophone
John Flemming, Lindsay Langford, Marc Skuster
Trumpet
Reinhold Bauer, Steve Doucette, Steven Durand, Kara Ford, Greg Iannolo, Kevin Klein, Hiroyuki Nakamura, Mike Nielson, Bob Raemer, Joshua Roller, Dan Rugg, Stan Silverstein, Bob Vouga, Samantha Whalen
French Horn
Tamilyn Connors, Cameron Duncan, Brien Heitz, Russell Lancaster, Kathy Lowe, Tamara Sherrell, Pat Taylor
Trombone
Dan Isselin, John Lowe, Dean Montgomery, Kirk Preston, Lorena Sikorski, Nathan Steele, Ron Zeilinger
Euphonium
Jerry Byrd, Vernon Hardy, Lennie Lopez, Bradley Moore, Ed Nystrom, Bob Tukua
Tuba
Bill Bradbury, Leo Dittemore, Kevin Elliott, John Hendrickson, David Lillianthal, Richard Mott, Dennis Nicolosi, Jacob Viehmann
String Bass
Evan Guyer
Percussion
Andrea Avazian, Liz Brinker, Victor Chang, Linda Michelou, Dan Sharp